Our History
Camellus Law LLP were also designated as a Commercial & Industry body with Camellus Law LLP as the Associated Partner being regulated under SRA No. 634028, finally, Legal Quest were registered with the Information Commissioners Office (ICO) in respect of Data Protection matters under Reg. No. ZA085182 and were the 'Data Controllers' for all such matters.
Due to the final round of regulatory requirements, following the Covid 19 hiatus period, in October 2020 the continued FCA supervision of Claim Management Companies (CMC's) for related regulated activities required that any aspects regarding the seeking out, sourcing or referring of a potential MSC had to be carried out by an FCA regulated firm, and Legal Quest plc was no longer carrying out any regulated activities. Further requirements that any/all pre-filing validation or legal administration or reporting under CPR 35 must be carried out by an independent, unbiased and impartial 'expert', resulted in the former parent company Legal Quest plc, after changing its name to C19 plc, (in order that the trading style of 'Legal Quest' was preserved), being placed into voluntary liquidation. This was a commercial decision, brought about by the financial pressures of the Covid situation and does not in any way affect the validity of the previous work or the potential outcome of any MSC's.
Using our wealth of knowledge and the latest information processing technology, we and our affiliated partner firms, Samweb (UK Ltd., who continue to be an FCA regulated firm who conduct the regulated activity of sourcing, seeking out and referring valid MSC's to Mortgage Securitisation Claims Ltd., with Q.V. Auditors Ltd., able to act as the independent, unbiased and impartial Part 35 'Experts' who are therefore able deliver a professional DSAR Validation Audit review of all mortgage accounts, in a timely and cost-effective manner and to prepare the correct Part 35 Expert reports, which the MSCL panel law firm(s) (PLF's) will need to be able to file a valid MSC, against your designated lenders.
Initially, it is agreed that initially only those UK lenders nominated by MSCL will allow any new MSC applications to be made, for details of the current lenders please go to www.yourmsc.co.uk for details.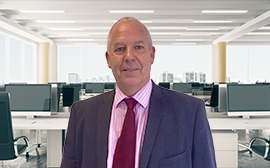 Stephen Swain FNAILA - AAII

Managing Director Samweb (UK) Ltd.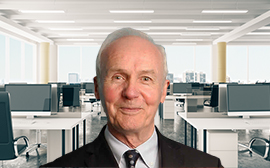 Peter Goth FCILA - ACII(Retired)

Former Chairman & Non-Executive Director
Camellus Law
As a result, Camellus Law LLP was re-instated and reformed on 24th April 2019 and registered at Companies House under the new registration No: OC427066. Nicholas Chadwyck-Healey who was a retired solicitor registered on the Law Society Roll and Martin D. Block (LL.B. Hons), who is a fully practising solicitor and Judge, resigned from the Board of Legal Quest and, were appointed as the two main 'Designated' Senior Partners of the newly reformed Camellus Law LLP, each now holding a 50% controlling interest, with Samweb (UK) Ltd being appointed as an Associated Partner and holding no interest. Unfortunately, due to the death of Nicholas Chadwyck-Healey in April 2021 and the requirement to once again restructure the group affairs, in November 2021, it was decided to close Camellus Law LLP, after transferring any/all assets/liabilities to Mortgage Securitisation Claims Ltd., and Martin D. Block no longer holds the office of Designated Partner, or for that matter is a director of MSCL. We thank him for his dedicated assistance in the previous MSC matters.
To avoid any possible misunderstanding, Camellus Law LLP www.camelluslaw.co.uk , has no further interests in any MSC matters, all former related aspect being transferred to Mortgage Securitisation Claims Ltd., (MSCL) www.yourmsc.co.uk, who continues to own the Legal Audit Review System (LARS) and acts as the Data Controller as well as the Legal Case Managers providing the in-house legal case management for the appointed independent panel law firms (PLF's), MSCL are responsible for instructing Samweb (UK) Ltd. who sources all new MSC applications under their FCA permissions and, Q.V. Auditors Ltd. who are the Part 35 'Experts' who do not carry out any regulated activities are able to act independently, in an unbiased and impartial manner, as prescribed by the Academy of Experts in respect for such matters. MSCL is designated as an Industry & Commerce body by the Solicitors Regulation Authority under SRA No: 670388 in respect of all regulated activities.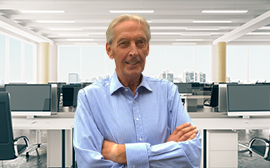 Nicholas Chadwyck-Healey (1946 - 2021)

Former Designated Partner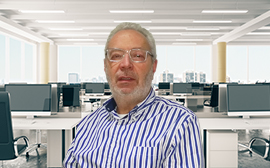 Martin D Block LL.B (Hons)

Former Designated Partner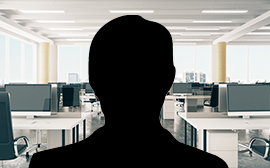 T.B.A

Appointed SRA Authorised Person
Mortgage Securitisation Claims (MSC's)
If you have come to the Legal Quest website and are looking to start a potential Mortgage Securitisation Claim (MSC) unfortunately you have come to the wrong website as Legal Quest no longer take direct applications. Please click the Start your MSC button to be diverted to the correct website.